We are a professional digital marketing agency
Delectus recteque has ne, no protation commodo. Ea vix, in sumo augue soluta vis. Per ea quod iusto. Te autem pertinax vel, denique patrioque id per was be more Delectus recteque has ne, no protation commodo.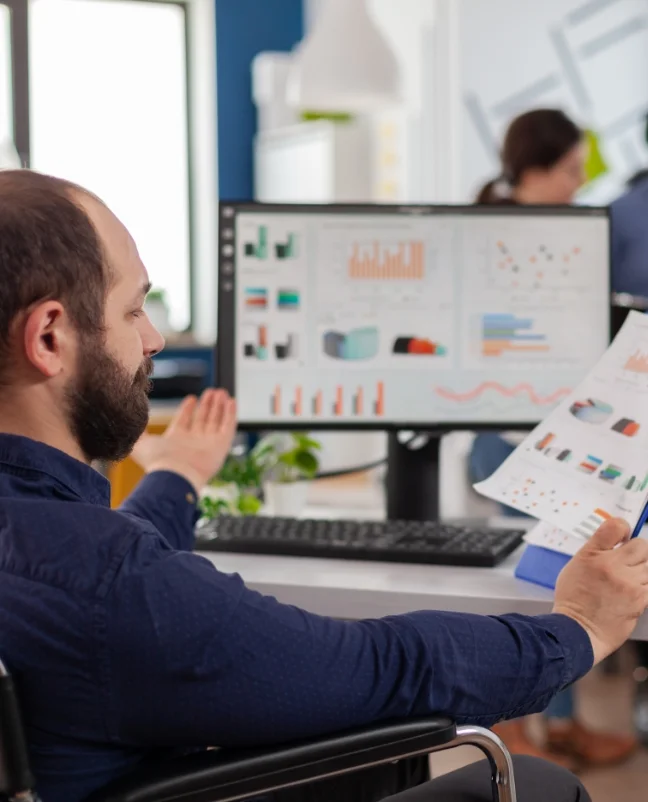 Our Solutions to help you
Grow your Business
Sed ut perspiciatis unde omnis iste natus error sit voluptatem accusantium doloremque laudantium, totam rem aperiam eaque ipsa quae ab illo inventore veritatis et quasi architecto beatae vitae dicta sunt explicabo. Nemo enim ipsam voluptatem quia voluptas sit aspernatur aut odit aut fugit sed quia consequuntur magni dolores eos qui ratione voluptatem sequi nesciunt porro quisquam
Maximize your online presence and reach with our comprehensive digital marketing services, including SEO, PPC, social media, and more
Transform your website into a visually stunning and user-friendly platform with our professional web design & Development services.
Grow your brand and engage with your audience through targeted social media management & marketing campaigns and strategies.
Elevate your brand's storytelling and drive business results with our expert content marketing services, including strategy, creation, and distribution.
Results For Email Marketing In Business
Sed ut perspiciatis unde omnis iste natus error sit voluptatem accusantium doloremque laudantium, totam rem aperiam eaque ipsa quae ab illo inventore veritatis et quasi architecto beatae vitae dicta sunt explicabo. Nemo enim ipsam voluptatem quia voluptas sit aspernatur aut odit aut fugit sed quia consequuntur magni dolores eos qui ratione voluptatem sequi nesciunt porro quisquam 
Results For Email Marketing In Business
Sed ut perspiciatis unde omnis iste natus error sit voluptatem accusantium doloremque laudantium, totam rem aperiam eaque ipsa quae ab illo inventore veritatis et quasi architecto beatae vitae dicta sunt explicabo. Nemo enim ipsam voluptatem quia voluptas sit aspernatur aut odit aut fugit sed quia consequuntur magni dolores eos qui ratione voluptatem sequi nesciunt porro quisquam 
Results For Email Marketing In Business
Sed ut perspiciatis unde omnis iste natus error sit voluptatem accusantium doloremque laudantium, totam rem aperiam eaque ipsa quae ab illo inventore veritatis et quasi architecto beatae vitae dicta sunt explicabo. Nemo enim ipsam voluptatem quia voluptas sit aspernatur aut odit aut fugit sed quia consequuntur magni dolores eos qui ratione voluptatem sequi nesciunt porro quisquam