So you already VAT/TIN registered dealer or Accountant and you want to know where is GST Provisional ID of your application. Then you are at right place. Here I am going to share a complete series of guidelines for enrolment of GST for existing dealers.
Government of India has started GST Portal for the purpose of GST enrolment for current applicant VAT and TIN. This process begins with the Enrolment ID.
For the purpose of finding Enrolment ID, Dealer have to follow following procedure.
How to Get Enrolment ID of VAT/TIN of Existing Taxpayers?
Step 1:- Visit your state commercial website where you file sale tax in form of e-return.
Step 2:- Under Member Login, Select Type, Enter Login Id and Password and captcha.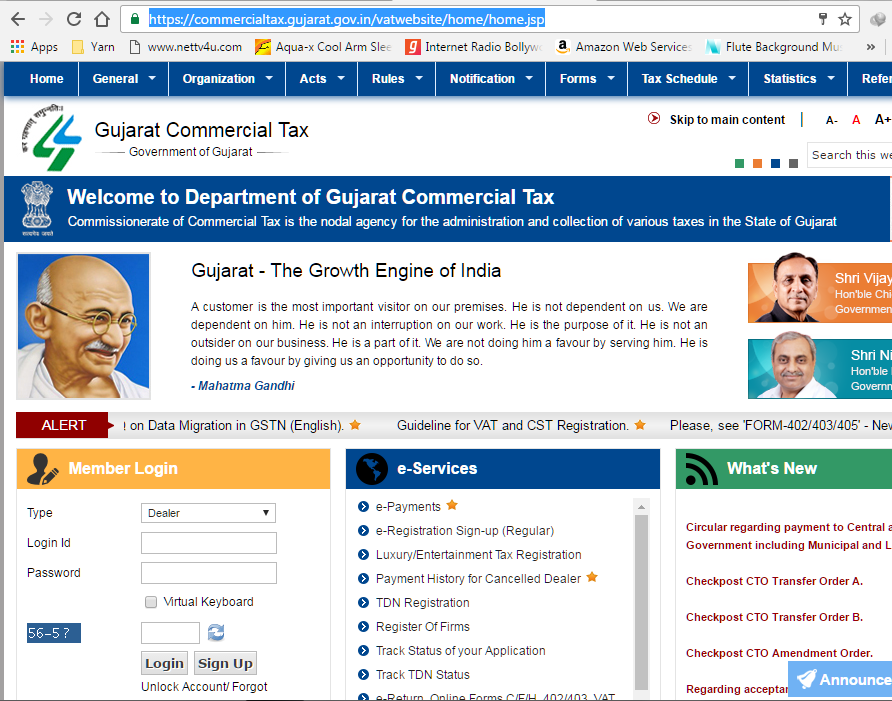 Step 3:- Click on Login Button, Once you you login you will find popup dialogue box containing your TIN, PAN, GST Provisional ID,Temporary Password, GSTN URL.
Note:- (In this popup will be appear only in new version for that you have to click on New Version Button that is on right top side of the current webpage.)