Do your blogs contain SEO-optimized content?
Yes.
Well, what about your website?
100%.
And, SEO for your landing pages?
Wait, what?
This is exactly where business owners go wrong. The SEO optimization of landing pages is crucial to get a good amount of action takers to your page. Who will ever know about your landing page, if it does not show up? Of course, you can pay for it. But the last time I ever clicked on an ad before the first organic page is, oops, sorry, I do not even remember.
And most people do the same. Trust me, I have asked my friends, colleagues, and even my cousins. None answered otherwise. Of course, you can bring your page on the top through paid methods but that is not budget-friendly, and it would work well for your short-term brand awareness campaigns or promotions.
What about the long-term? Therefore, SEO for your landing pages is inevitable to organically rank on the first page of Google.
But how do you do that?
The black hat tricks which include keyword stuffing, link farming, misdirections, namesake pages are not going to work anymore. Do you know why? Because Google has become smarter. She is not in kindergarten now but in advanced grades. She can identify who does well and who cheats.
So, you better have a truly SEO-optimized quality landing page that is valuable to the users. User experience and on-site engagement always remain the top priorities of Google, no matter how many million updates the business giant releases.
Here are 5 killer ways to optimize your landing pages with SEO.
SEO for Your Landing Pages
#RULE 1: Include Your Domain Name in the URL, Not a Third-Party Service Provider
If SEO for your landing pages has to work, then never ever publish the landing pages under a third-party service provider URL. For instance, mylandingpage/Globalmarketing/wordcreate.com is not going to take you anywhere in terms of ranking. You should publish these landing pages in your domain name i.e., as mylandingpage/globalmarketing.com.
"Why do I have to do that? I mean that is a bit expensive."
If you feel that way, then you have not done your math the right way. It is a long-term investment that reaps huge benefits by preventing you from paying some great amounts to third parties. You can instead use them for your Google Ads or social media marketing. Or perhaps, you can save your budget more by organically ranking your landing pages and making more conversions, if you are a small business owner.
Besides, having your domain name, not only for SEO purposes but can also help you build trust in your target audience's minds. The brand stability and consistency can be proved to your site visitors, thus making more prospects go to the next level of your sales funnel.
#RULE 2: Keyword Analysis and Inclusion to Show the Relevance of Your Page to Google
How will you show Google that you speak about this particular topic?
Say, for example, you are talking about "SEO for your landing pages," only if you include the relevant keywords after doing a proper analysis of your target audience's search queries, Google will capture them while crawling and display your page when a relevant query is asked by a user.
Here is a trick to rank your landing page. Do not always go for a shorter keyword. If you are a digital marketing freelancer and choose 'digital marketing' as the keyword that you want to rank for, you will have really heavy competition. Trust me. And, there are many people who have created domain names with 'digital' as a prefix to their names.
And, there are some big names, who rank for the same keyword and hardly leave their position on the first page.
So, it is better to go for long-tail keywords, which promise more quality conversions despite having low search volume. If you are more specific by choosing a long-tail keyword such as 'digital marketing in Chennai for small scale.' Your results would be totally awesome because it would generate more converting leads.
Once you have decided on your keywords after analyzing your competitors, market, visitors' preferences, it is time for you to include them in your meta title, meta description, H1 and H2 tags, and also in image description texts (Be it featured or included in the text).
#RULE 3: An User: "WOW!! This Page Takes Less Than 2.5 Seconds to Load"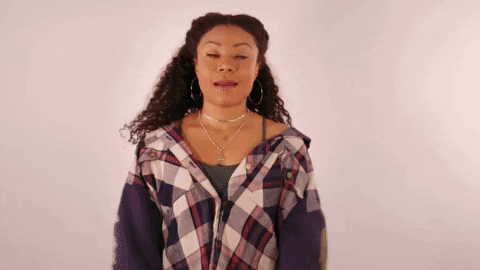 A sweet but bitter truth is that we, humans, have less attention span than the goldfish. Why is it sweeter? Because we get to throw away content that isn't worth our time. And we get to decide within seconds. Why is it bitter? Because we also throw away valuable content.
So, it is the duty of the marketers to grab the attention of the visitors by creating crisp content, which lets the readers know what the page is about.
Everything is set. But what if the page is not loading quickly. Then it is a big turn-off for the leads. Around 40% of visitors do not bother waiting for your page to load if it takes more than 3 seconds. And, your bounce rate would catapult if that happens.
The loading speed plays a vital role in SEO for your landing pages.
There are a plethora of tools to check your page's loading before making it live. For example, Google's page speed insights. Here are a few other secret hacks to optimize your landing page.
Remove if there are any plugins that you do not use at all
Using a fast web hosting service
Using quality images on the page
Having a good coder with a little knowledge of SEO
#RULE 4: Mobile Responsiveness. Not Everyone Carries Laptops
According to reports, the website traffic through mobile phones is around 54.8% in 2021, and the percentage has always been more than 50% since 2017.
That is because, apart from people who want to educate themselves, everyone uses his/her mobile phones to search for information. It is easier to use mobile phones to look for something, particularly while traveling or doing something, when you cannot even touch your laptop.
Therefore, using a mobile responsive design can take the SEO for your landing pages to the next level because Google algorithms have started giving more importance to mobile-responsive pages.
The page load speed is important even when the users access your page from their mobile phones. The user experience should be your priority. Therefore, make your content, images, sign-up buttons, and all the other features of your landing page suitable for the view from mobile phones.
#RULE 5: Backlinks are a Landing Page SEO's Best Comrade
The higher the backlinks, the better the ranking. Right? A BIG NO. That is an obsolete model. Today, you have to create quality backlinks for SEO for your landing pages. Imagine having 40 backlinks from a 'no one knows' guest blogging site, what result would you get? Nothing.
But just one backlink from Google company's blog can skyrocket the number of your page's visitors. That is the power of having a backlink from a site that has higher authority. But remember, you should have the backlinks from relevant and high-quality sites only.
You can also use Quora answers, Reddit, and other interacting sites to build backlinks. Provide value and get the contact information of your target audience.
In a Nutshell…
Now, you would have understood the importance of SEO for your landing pages. It is an indispensable strategy of a digital marketer to increase conversions in this highly competitive digital space. Right strategies at the right time can bring you the best results in your marketing journey.