In recent times, we might have come across many claiming that Facebook Live is dying, adding that it is no longer an ideal platform for marketers. Fine. Ask those people to show you a platform that has surpassed Facebook in terms of the user base for which they could only stay tight-lipped in return.
Facebook is still the powerhouse of social media, with 2.45 billion monthly active users setting the bar high for other social platforms. Its diverse user base makes businesses stay glued with this platform amidst strong competition from other social platforms. With Facebook still standing tall as the dominant social platform, its 'Facebook Live' feature has facilitated businesses to reach out to many people and develop customer loyalty. Let's have a look at how brands can leverage Facebook Live and drive sales.
Gauge Your Customers With Facebook Live: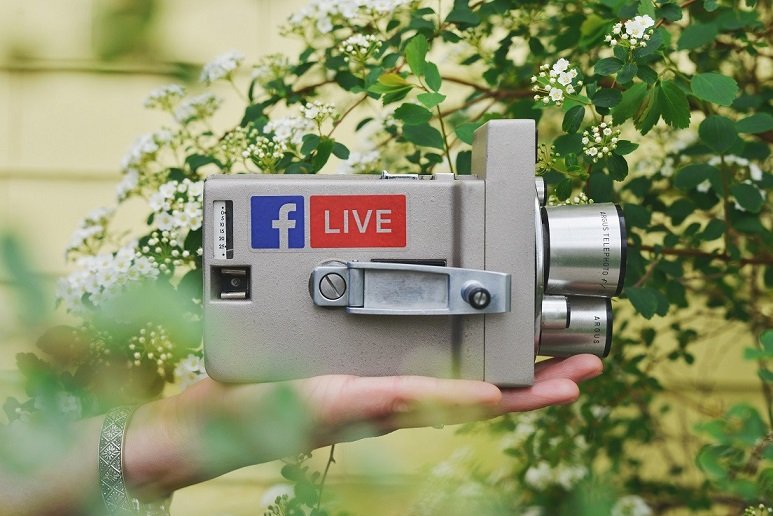 Though the advancement in AI has enabled marketers to make accurate predictions about the customers than ever, brands still believe in human interaction to know what their audience expects from them. With all the significant brands turning their focus toward conversational marketing, Facebook Live has turned into a powerful marketing tool as it enables brands to interact with viewers in real-time. Reports suggest that live videos receive ten times more comments than pre-recorded videos.
This data proves how powerful Facebook Live as an interactive medium. Thus, by taking advantage of this feature, businesses should conduct live sessions and converse with their customers to gauge their expectations. Interacting with customers directly through Facebook Live will also help businesses to build a personal bond with the customers, which in turn makes them stay with your brand. Thus, brands should take advantage of Facebook Live to assess their customers and strengthen their bonds with them.
Drive Millennials and Generation Z with Facebook Live:
It is predicted that by 2025, around 80% of content uploaded on social platforms will be in the video forms.
Facebook is also becoming more of a video-centric platform by adapting to the trends.
One of the main factors for this exceptional surge in video consumption is that Millennials and Generation Z are more likely to prefer videos over reading texts. With reports claiming that people spend 3x more time watching live videos than normal videos, brands that focus on Millennials and Generation Z can leverage Facebook Live to improve their brand awareness and maximize their conversion rates.
Thus, these brands can make use of Facebook Live to launch their new product, conduct feedback sessions, hosting talk shows with experts. The most significant advantage of Facebook Live is, you don't have to derive a separate strategy or spend some penny to drive people to your live video as every follower of your page will be notified that you are on live. Thus, businesses should focus on making people watch live streaming until the end and not skip it in the middle.
Let People Know Everything About Your Product:
You can turn your prospects into customers only by building trust, which is viable with Facebook Live with its unscripted and raw nature, giving a realistic appeal to the viewer. This will make them accept the facts you put forth on the live video without any second thought. Just promoting your product by pricing it alone will don't do more wonders and drive sales.
People are always curious to know how the products they use are made. 'Factory Made,' a series of Discovery Channel, has a massive viewership base. In every episode, you will be given insights about a product and will take you to the factory where the product is made. You will be shown every single step involved in bringing out the product.
Thus, through Facebook Live, brands should take people to their factories and show how their products are manufactured. Through this, people will come to know every single meticulous step involved in bringing out the product. Brands can also showcase their office environment and day-to-day activities. All these activities will add value to your business, which in turn maximizes your conversion rates.
Collaborate With Influencer:
Influencer marketing is going to take center stage in the coming years, and brands should make this wise move by collaborating with influencers. Thus, brands should focus on collaborating with influencer whose personality and profession align with your brand. As influencers will already possess a positive image, tie-up with an influencer, and launch live campaigns. Most of the influencers have a close bonding with people as they use to interact with people frequently. For instance, if you are about to market an energy drink, launch a live campaign with an influencer showcasing the way his energy level has transformed after consuming your drink.
Bring A Customer To Spotlight With Facebook Live:
If your brand has a rich legacy, you will have loyal customers who have been traveling with you for years. These people will have a story to express to you the way your brand has become an integral part of their lives. Your products could have also made a significant positive impact in some of your customer's life which you may not aware of. Spot such loyal customers and bring them to your Facebook live streaming. Let them share their bonding with your product and interact with your followers. Such moves will help brands to enhance their image.
Final Thoughts:
Thus by leveraging Facebook Live, brands could easily garner attention and build recognition. Rolling out of separate tab for live videos has further facilitated brands to reach out to their target audience without much strain. As Facebook Live avails real-time interaction with viewers, brands can take advantage of it and maximize their engagement rate.