Copywriting is an art that encourages the consumers to take action without sounding too persuasive. Essential for all businesses to nail, Copywriting needs to be punchy and attention seeking as it enables the consumers to interact with your brand. It helps gain leads and keep the readers captivated towards your brand.
In this blog we will learn some of the best copywriting tips which are practical for beginners .
Remember that copywriting is not just about selling, but about getting your readers to take any desired action like scheduling a meeting, downloading gated content, signing up for a newsletter or making a purchase. It is weaving words together to create valuable content that is presented on all the marketing mediums used by an organization including web-pages and web-contents.
Copywriting can help an organisation to critically grow their business. Good copywriting aim's to attract an audience by making an ideal content which provides relevant information and also maintains the emotional balance with the audience. Content is a way to create an impression of your brand to your audience. Hence, content must be insightful and crisp. Copywriting can help you define the customer of your company. A customer will be loyal to your brand if you provide honest, qualitative, and effective content to them. Copywriting can make the customer trust and recommend your brand at the first instance.
Copywriting requires specialised skills as well written and strategically created content master-pieces are essential for the firm's success. When someone who does not have refined skills writes they often make the mistake of writing content by just stating facts. However, a copywriter should know how to connect with all types of audiences. A professional copywriter will master this art and get the best results.
With the short attention span of internet users, it becomes although more essential for brands today to create a compelling copy. If you want to be a copywriter who has the ability to influence people to take action through your words, read this article further as we discuss more about copywriting and present essential copywriting tips to nail it.
What is copywriting?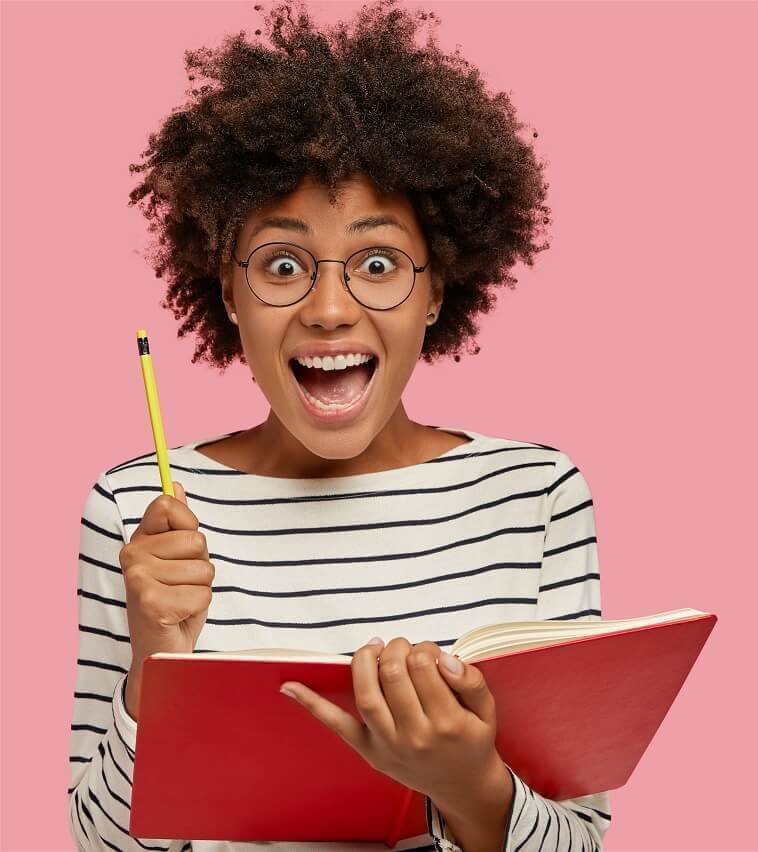 Copywriting is the act of putting words and phrases together for advertisement/other forms of persuasive marketing and sales purpose. A copy or a sales copy is created by the copywriter with the aim to influence the target to take a specific action. A good copy is the crust of marketing. In basic words, copywriting enables the brand with a power of persuading the person reading the text to take the desired action. It is a process that involves gaining attention from your prospect and maintaining it till the last word of your copy. You can do this by targeting their pain-points, overcoming objections, and providing useful solutions.
Copywriting is like hiring an invisible salesman to reach you customers through various platforms like billboards, social media, website, emails, newspaper & magazine ads, sales letters, blog posts, etc. It ties together various parts of digital marketing like SEO, content marketing, degin, and more. A good copy helps to convert readers into customers, as it establishes trust, authority, and builds relationships.
If your goal is more traffic, leads and sales, good copywriting is crucial for you.
Why is copywriting important?
Copywriting improves every element of your marketing plan, including blog post headlines, video scripts, webpage meta descriptions, interview questions, social media posts, outreach emails, sales pages and articles.
The benefits of becoming good at copywriting in this digital age are:
Higher conversion rates for your key pages
Understanding and catering to customers' needs and wants
Easily multiply the people who share your content, higher reach
Improve structure and flow with interactive content for your blog
More engagement on your social media posts
Hence, copywriting deals with all your digital marketing worries and makes it a smooth process to sail through.
What does a copywriter focus on?
Copywriting is more than putting words together. A good copywriter spends most of his/her time learning about the needs, wants, problems, and objections of their customers. They need to develop an understanding of how their product or service is filling in the gap or offering a solution to their prospects. Hence, learn your audiences' thoughts, opinions, dislikes and desires. The copy that you create should speak directly to the audience.
Keeping in mind all of this, a copywriter should:
Create attention grabbing headlines
Appealing opening and introduction
Captivating sales message to maintain the attention
A landing page from the message
Know the tricks to get desired actions.
A higher conversion rate is the ultimate goal of nailing your copywriting.
How to become a copywriter?
There is no specific education qualification required to become a copywriter. Any person with relevant skills (as mentioned below) can become a copywriter. Skills like:
Online advertising
Fluent writing skills (Grammar and Spelling)
Sentence structure
Content flow
Persuasive
Customer Research
Web copywriting
It is a marketing skill that takes time to develop. However, once inculcated it will increase your chances of getting clients as a freelancer or as a small business it will improve your marketing and lead to higher sales.
Practical Copywriting Tips
The idea is to create a customer-focused copy, i.e. write like your customers talk. Below are several strategies that you can use to improve your copywriting.
1.Ensure people keep reading
As a copywriter your aim is to make sure that the readers move from the first sentence to the next and do not exit the page without taking a desired action. People should be captivated and must keep reading from your headline to introduction to main content to the last section. The formula to acing this:
Getting their attention – make sure your headline and the opening lines are powerful.
Keeping their interest – develop their interest by highlighting or bolding the important points in the content.
Tapping in their desire – provide the value or the solution they are seeking for. Take them to any landing page if relevant. 
Persuading for the action to be taken – have a clear call-to-action that forces the reader to click on the button.
Remember a strong Call-to-action will determine whether the reader will convert or not. They do not have the time to determine what you want them to do, therefore, tell them exactly what to do. Instead of making it fancy, focus on making it clear and crisp.
2. Present benefits over features
Features are visible to your customer in your product or service. Also, it is easy to be replicated by your competitors. Therefore, to stand out and appeal to your audience, focus on telling them the benefits. Make your benefits the selling points. It does not mean that you do not present the features, it means that you focus a major part of your copy on benefits. Let the customer know how your product or services are going to add value for them or solve their problem. The idea is to turn your features into tangible benefits for the audience.
3. Focus on Social Proof
Audience is many times confused or rather not sure whether they should buy your product or service or not. During that time, most people tend to reply on social proof. Hence, the importance is laid on including results, testimonials, case studies and reviews in your copy. For example, present the number of users you have, of successful deals converted, or put on your top users on the homepage. You do not have to show everything to your audience. If out of 20 sales made, you have 5 amazing users, just feature them to create an impact. Ensure to feature your strongest social proof to sell.
4. Show a clear USP
A visitor will always have a question of why they should buy from you. The answer to their question is your Unique Selling Proposition (USP). A USP is what makes you stand out from the crowd and gives you a competitive advantage. It could be having best quality, good service, better prices, or anything that no one else amongst your competitors is better at other than you. Highlight your USP in all the forms of your copy on all the platforms. For example, have your USP presented on all over your website. Your copy should revolve around your USP to get the guaranteed results.
5. Have sense of urgency
Once you have grabbed the attention of a visitor, you have them to take action now before they forget about you or go to your competitor. Gain their trust and create a sense of urgency in your copy. Some frequently used statements by brands to do the same are:
"Limited time offer"
"Exclusive offer" or "Limited Edition"
"Only 12 more products left"
"51 people have added this to their cart currently"
"Sale ends in 10 hours 5 minutes 31 seconds"
 "Don't miss out"
Support your statements by real limitation. Don't fake it all or give out unrealistic numbers to make the audience suspicious. This can be used in all forms of copy. For example, give a clear deadline in your email. A strong action call and sense of urgency will surely give results.
Implement these actionable Copywriting tips right away to make a better copy and get the desired results. Start with implementing the tip that appeals the most to you and see the results. Proceed to implementing all of them and your numbers will start increasing. Remember a good copy makes it believable and the copywriter plays a vital role in ensuring the credibility of a brand.