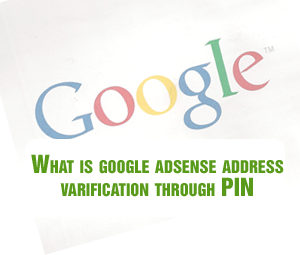 As we all are aware about the importance or
Google Adsense approval
, there are number of blog or website owners who applies daily But Adsense policy is very strict policy to make there services as strong as possible. Not only this but also Google is a genuine to pay highest payout for its publishers, as a result of there cordial maintenance. Google Adsense will verify your address also through PIN (Personal Identity Number. You will receive latter that contain the PIN, you need to add that pin in AdSense account
Its not like that you have get approval from Adsense and you will get Adsense pin. As per Adsense policy you will be able to get Adsense Verification PIN after you reach to earning of 10$.Publisher will be able to received pin within a 2 or 3 week when publisher reached to 10$. Its depends on the Domestic location of a publisher. I am living in Surat, Gujarat, India. I received this pin after 4 week.There is a options available for requesting another latter if you don't received it withing 2-3 month, so i personally recommended you to wait for at least 2 month and than also you are not able to receive latter, you can go request it again.Adsense will give you only three trial to verify your pin so be careful while adding it in your dashboard.
Following are two screenshot of a my Adsense address verification latter.
---
---
you will receive covered latter via speed post with having your name and address,
---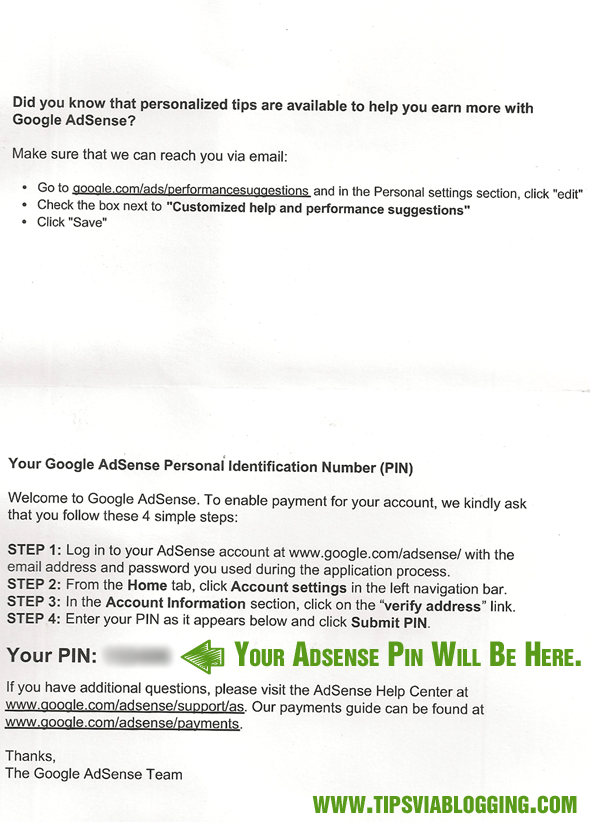 ---
How To Use Adsense PIN To Verify Address
Log in to AdSense account with your email id that you use in application process.
Navigate Home tab > Account Setting > Account Information > Verify Address.
Enter Your pin and click on Submit PIN.
Unfortunately i had make a spelling mistake in a address, than also i had received PIN from Adsense than i updated my spelling mistakes. So as per my personal never make mistake while writing address, It is another thing that you will be able to update it on latter stage.