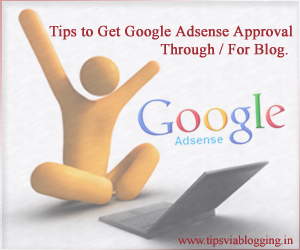 Google Adsense is a higher revenue provider service in world. Getting Adsense approve is quite difficult task, But not impossible. There are many ways to get approve Adsense account like with the use of third party website, Adsense consultancy who provides you Adsense approve within few day or month and another way is to get Adsense approve through blog.
Here is a post is all about the last one that is Getting Google adsense Approve through blog. Google having strong skill full employee as one of the survey show that google's employees having highest pay scale as compare to any other company. So that all the skilled people are working under Google Inc. So They are going to analyses each and every aspect of the website or blog before approving Google Adsense. So here is a post that provides you guidelines to get adsense approve.
One of our reader asked that their Adsense always disapproved by Google and i have promised them to provide guideline to them so that i have write this post. Hope this post will also going to defiantly helpful to them who facing this problem, Following are the guideline which i have follow and i got my adsense account approve. It is simply based on my own experience.
Read And Understand Adsense T&C and AdSense program policies .
Many of the beginner are making this minor mistake that they are not bothering about the T&C. As it is the most important for any one to go through Terms and Condition of Adsense & AdSense program policies once. If you are not doing so than defiantly there is a high probability that after approving Adsense it gets disapprove.So its better to read it carefully. Most of ideas you will get from it only for the purpose of approving Adsense account.
Blogging On Niche Targeted.
If you want to approve your Adsense tahn in a begging stage you must have to blog on niche topic. Suppose we are blogging on Bollywood stars, its to large topic for us at that point we have to blog about only one Bollywood start e.g. Shahrukh Khan. I want to give my own example in beginning stage i was not working on niche target, i was posting article about healing tips, computer tips, educational tips, meditation tips. in this case i had applied application number of time but each time i receive email form Google that they disapproved my application. And than after i have realize that it was to large targeted population is, So i have narrowed my target audience as only on blogging tips and within several changes I got my Adsense account approve.
Blog Must Have Unique Contain.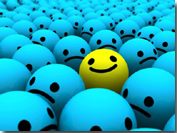 Many of the blogger user are just coping post from other blog. In this situation Adsense never going approved your application. Adsense is a highly ethics oriented Google team are a such a strong that we are not able to save our self by coping post from other blog. If you have copied a simple paragraph of post than delete those post.I begging face i had also copied post form other blog, And i have deleted that post. If you want to approve your account than delete or modify your post.
Use of Third party Template.
Now a days there are many website which is providing free blog template. Many of the blog user are still using default blogger template as they are more familiarity with it, But here i strongly recommended that every one should use template which is just form for Adsense ad oriented. Here is list of website which provides you the free template for your blogger blog.
bloggerstyles
deluxetemplates
There are numbers of categories are available on above website, so i recommended to select according to your blog topic. Suppose we are blogging on gaming than we have to select game related category for the same.
Use Custom Domain.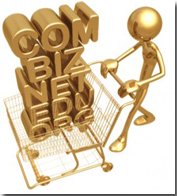 Many of the blogger are doing quite amazing blogging, but they are still using Sub domain (name.blogspot.in) which are freely facilitated by blogger. But if you are set your mind to be profession blogger than you must have to go for custom domain (www.name.com). There are many Advantages of Custom Domain. It is found that Adsense is highly prefer to approve only those application which is having custom domain. And also it is cheaper, for example if you purchase custom domain from blogger, It will hardly costing you $10/ year. Actually it is not cost it is an investment, which is easily cover after if you got Adsense approve.
Domain Name Must Be Six Month Old.
In terms and condition it is mentioned that your blogger domain must be older than six month. If your blog is older than six month than you don't need to wait just modify your blog and contain as per T&C and Adsense program policy. Than the question raised for those whose blog is less than six month old, in this situation you may make your blog compatible as effective as possible. Or if you still want Adsense approve than you can contact to Adsense publisher who will provides you approve Adsense account which i don't prefer due to in most of cases it will disapprove within 15 days. Another way is there are number of domain which are geting expired just because of the owner of that domain is not willing to pay money for renewal. You can purchase validity expired domain.
Blog Must Have Required Pages.
Blog must be look like a website, Your visitors having ease to find your contact page so that anyone can able to contact you for any purpose whether it is feedback, help or advertising on your blog. Blog must having about us page also so that reader are able to find what is blog about. Another most important thing is service page, If you blogging about special servises than your blog must have that page. Before approving Adsense application Google team Analiese all the aspect as a point view of visitors. And they taking design on bases of it also. Your blog Your main Manu bar and footer of the blog must contain this link of those pages aslo.
Start Working On S.E.O (Search Engine Optimization)
There are many techniques for optimizing blog or website. You need to go through it. If you thing from eyes of adsense than you also approve only those application which is highly optimize on search engine, so why not to work on it? Start working on S.E.O after it you will find that visitors are frequently increasing as well as our main aim that your Adsense also get approve but be sure that you need to work on each and every aspect of this post.
Be Ethical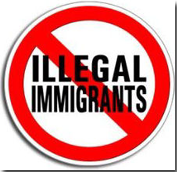 Never and Ever blog about the illegal, Pornography, adult or mature, Violent, Hacking/cracking, Gambling, Illicit drugs and drug paraphernalia contain. If you are blogging on those topic and want to approve Adsense than it is impossible. Many of the blog user not aware about this just because of that reason they are always get disapprove email notification form adsense. Adsense is a highly ethical oriented they will never motivate this type of activities by approving account. If you blogging having such a contain than delete it as fast as possible.
Analise Other Blog For Improvement.
You can Analise and batch mark those blog who's blog is having Adsense approved application in terms of services, blog topic, marketing strategies etc. Analise and compare your blog. If you find anything best in other blog you need to start working on it. If you don't have technical knowledge than this method will definably helpful to you. It very much necessary improving blog as now a days there is cut throat competition prevailing in the market.
Never Give-up.
Last but not least, If you made a mind that you need to approve your adsense account than never give-up. Keep applying application, It is possible that your application gets disapprove every time. And you will got email with several reason why your application is not approve. read those email and improve your blog accordingly. Even i have also getting email of disapprove application, never gets demotivated take is as a positive way and keep trying 🙂
What you think about this post whether this post helpful to you or not. kindly share your views and opinion with us.