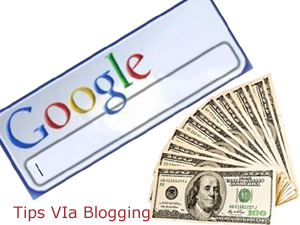 [dropcap]I[/dropcap]nstalling Google custom search engine in blogger is not just provide the facility of searching your blog but also it is provide opportunities to earn money. Enable earn money option from Google CSE and start earning money. There are multiple ways through which we are able to make money but firstly majority of people  start focusing on google adsense. First of all you must have approved adsense account to earn money though google custom search engine.
Integrate Adsense with Google Custom Search Engine..
You have multiple option to use google custom search engine in your blog. One of the best way is to setup two page google custom search in blogger,
Step 1: Logon to Google CSE.
Step 2: Select Google CSE of your website.
Step 3: Click on Earn money tab and switch on Search Engine Monetization.
That set, your google custom search engine is now linked with your adsense account. you will find note "The account is associated with AdSense id partner-pub-xxxxxxxxxxxxxx".
Now keep in mind that, Don't try to search on google search engine box. It may violate the policy of adsense.
Conclusion:
Google AdSense restricted the number of add unit and search engine monetization unit. As per their policy you must have to add 3 banner unit, 3 Link unit and 2 Search box to monetize your blog. So Keep in mind that don't use more than two search box in your blogger blog.