A B2B business thrives on the leads and so lead generation forms an important part of the sales funnel. Although many companies prefer conducting the lead generation process within the house but the unparalleled benefits of outsourcing the task have caused a wave of migration of this important business process. Now as more and more B2B organizations rely on lead generation services, you need to find an agency for yourself before it's too late.
Here are some common strategies that professional lead generation agencies follow to get maximum outcomes!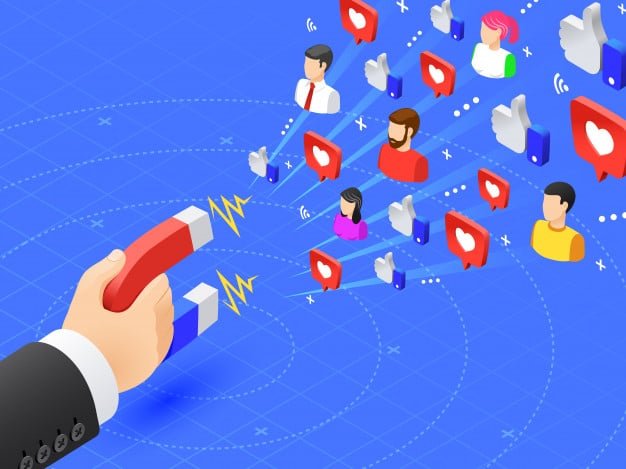 B2B Lead generation strategies that will be huge in 2021!
1. Content Marketing
Content is the core of any marketing strategy. If you have interesting content to share with your audience, half the job is done. Whether it's an informative video or an engaging article, it is an indirect communication between the brand and the customers. Your content can keep the audience glued to your brand and they will look up to your latest updates and posts. It is undeniably a wonderful source of B2B leads. The major business decision-makers read contents just like you and others!
2. Social Media Marketing
B2b Lead generation services understand the importance of social media in this tech-savvy world and use it as a potential platform to generate quality leads for the B2B companies! A social media platform like LinkedIn or Facebook provides you with a more targeted approach and is effective in generating leads that are high in quality and easily convertible. The audience filtration according to age, sex, demographics, location, and other metrics helps the lead agencies to channelize the campaign so that it reaches the right audience that is related to the B2B organization!
3. Pay Per Click
Generating organic traffic through content and SEO is time-consuming and draining. But if there is a need to fasten up the pace, then the Google AdWords technique is a must-try! Your PPC campaign may be expensive but worth it! You get to target the audience interested in your products and generate specified leads for your sales. The major requirement to make this paid campaign a success is the selection of the right keywords. B2b Lead generation services use the pay-per-click to remarket and retarget the B2B brand!
4. Getting More Social Shares
Social sharing is a kind of modern-day business propagation. If your content is eye-catching and powerful enough and people find it worthy of sharing, you are on the right path. The lead generation services can help B2B companies to grow the audience of their business pages and urge them to share the content and make it go viral. The strategy is great if you want to increase the business conversion without having to pay much on the marketing and promotion deals. For this viral marketing, all you need is great content and a good lead generation agency to help you in developing one!
5. Attractive Call To Action
Call To Action is powerful! It causes an instant impact on the minds of the viewers. You can offer some gifts and use the word FREE to attract the prospects. JOIN NOW, the bait for a free webinar can draw crowds and leads for your B2B business. The Facebook campaigns help you use the right CTA as the lead catch and you can have notable results in your lead bucket. Even Out Of Stock can be productively used to get leads to reference by having the NOTIFY ME button beside the product!
6. Newsletter
Signing up for a newsletter can be the rightful method for a cost-effective b2b lead generation process. The entire system can be automated making it a cheap and convenient method of lead generation. Newsletter not helps generate leads but also nurtures them till they finally convert. It also helps you in active communication and interaction with the audience. This builds a special bonding and builds loyalty and trust factor. Even the unresponsive subscribers are revived through newsletters.
7. Creating Scarcity
Scarcity adds to the value of the product and more and more subscribers are attracted to your brand. A recent study conducted shows that a scarce or rare product sees a jump of 65% of buyers as compared to normal circumstances. People always want to stay ahead and so they do not want to miss out on something that will no longer be available after a period. But one thing that lead generation services have to keep in mind is to use the strategy sparingly so that it doesn't seem fake on frequent resurgence.
8. Popups Or Slide-In On Key Business Pages
Many people will vow that they hate when there is a sudden popup or slide-in between their screen. But even though it's disliked, lead generation services use them on the key business pages as they work and give results. When people start trusting a brand, the lead conversion becomes more convenient and smooth.
9. Increase Trusted Backlinks
You may not be having thousands of followers for your digital address. But if there is someone who has a huge following and it diverts its traffic towards your way, nothing can get better than this. This entire mechanism is called a backlink. If you can write blogs for the other website or get on a website resource page or provide info-graphics worth shareable by other businesses, you can create a powerful channel of backlinks for your brand.
Other Popular Lead Generation Methods

Telemarketing Lead Generation Services
Telemarketing lead generation services offered by popular call centers help you to create quality leads through tele-calling. The companies use demographics and other strategized filtering to generate B2B leads and convert prospects.
Co-Reg Leads Generation
If your B2B Company needs highly qualifies leads for the business and ready to shell out a bit of the money then co-reg lead generation servicesis the result-giving method. Although it is a lesser-known technique, it offers a precisely targeted lead. You can offer your customers a certain value while conducting an online survey and can bait them to submit their details. This is also called Pay per Lead strategy!