Are you looking for the eCommerce themes? If yes then you will certainly have fun but there are too many themes available which can be a headache for a newbie.
There are tons of designs that come and go, developers design the theme by keeping in mind features, looks, and designs to create the best eCommerce WordPress themes. In other words, if you want your website to remain well-optimized then it is important to stay up-to-date according to the trending theme available in the market.
Here is the list of top eCommerce themes that you can select for your WordPress website. Let's discuss them.
1. Astra
Astra is the top eCommerce theme website available in the market. The biggest benefit of using Astra is that the theme is customized and will work well with your page builder. It comprises rich features, the capability of serving your niche, plenty of theme options, and it is capable of a responsive WordPress theme.
The major aspect is Astra not only provides a homepage layout or one design. However, they provide the range of starter websites according to your niche and purpose. When talking about these starter sites, these are designed perfectly according to the eCommerce website. Also, they have great CRM Strategy, They'll provide you proper service, If you are having trouble in theme then you'll get proper guidance for this. This is not enough! You will get the ad-on and widgets to ease your working.
2. Divi Theme
Divi is the next theme that is leading right after Astra in the eCommerce themes market. The main reason people love Divi is because of its engaging designing, customizable options, in-built features that will allow modifying your homepage and other pages easily without even modifying the CSS.
With Divi, you can design any theme for your eCommerce WordPress website. The WordPress Theme comprises the responsive design and is the same as Astra in this matter. The theme doesn't only provide the one design but you will get pre-made layouts and you can select the one according to your requirement.
You can drag and drop your design and have the access to select any theme according to your choice. When talking about selling the products with Divi, all the themes comprise of the WooCommerce integrations that will ease out your work. You can customize your product pages, checkouts, product listings, and many more.
3. Neve Shop
Neve Shop is the next eCommerce WordPress website that comprises plenty of page designs that are ready just you have to select the one and install it for your WordPress website. If you are confused with how to apply the theme or customize it then you can also take guidance from WordPress Web Design Company as they will customize the theme according to your needs.
The best part of Neve Shop is the 'ready to go" option and also the themes are user-friendly. While downloading, you can select the design, and Neve Shop will automatically gather the side tools needed to make all things work.
This will result in designing the fully functional eCommerce website that has RTL ready, speed optimized, looks great, SEO friendly, and translation ready. When you select the theme from Neve Shop, you will have the "easy to use".
There are many design variations available to create a well-optimized eCommerce theme. Any design selected from Neve Shop is compatible with the WooCommerce and other plug-ins available in the market. These designs are made with the help of page builder plug-ins like Visual Composer or Elementor.
4. Flatsome
Flatsome is a much loved theme and is also best selling on ThemeForest (marketplace for selling eCommerce WordPress Themes). When talking about the total sales than the number is approximately 100000, isn't this incredible!!
There are several reasons why people love the theme. It comes with multiple features that will ease your work to run an eCommerce website. The page builder tool is the main chief of the theme that will come in the box. By using this tool, you can create any style of the online store according to your wish and customize it. To customize, you can use the library that consists of 30 content modules. With it, you can design a well optimized home page and other pages of your eCommerce website. This theme will provide you with RTL and WPML compatibility and other superb features.
Keeping aside the live page builder feature, Flatsome also gives you access to use a live theme options panel so that you can make the changes in the details related to the appearance of the theme. This feature is also loved by the people as it serves their purpose. Flatsome also has shortcodes, especially for Google Maps and testimonials. Above all, you will get 300 premade page designs and layouts; select the one according to your requirement.
5. OceanWP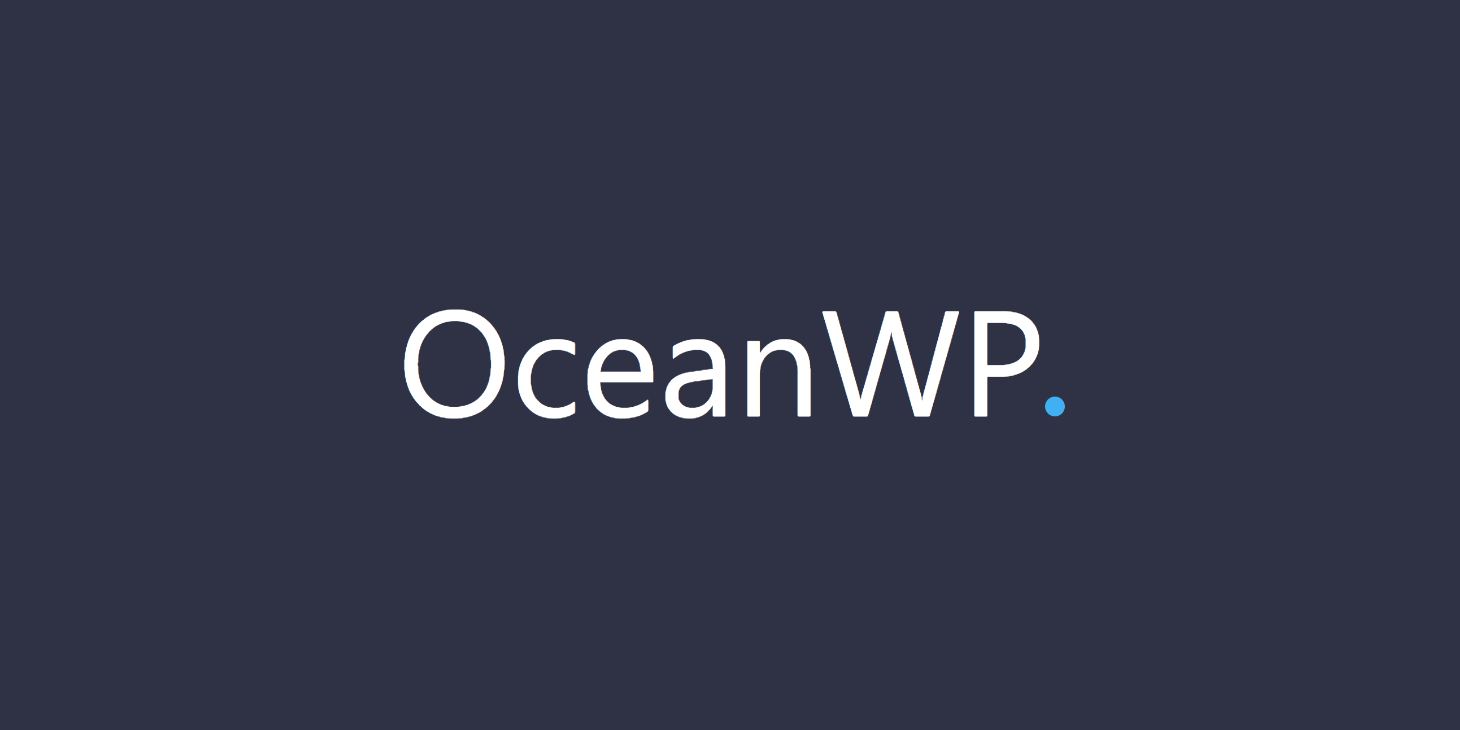 OceanWP is highly customizable and also comprises an all-in-one theme option. This theme also has premade page designs and layouts that you can install for your website with a couple of clicks.
Along with it, by using the theme you will get the well optimized, speed optimized, Retina ready, in-built SEO feature, support RTL text, and also social media features. OceanWP hands down comprises the theme options panel and excellent features that will also improve your sales and eventually earn profits. Let's discuss some of the features like having a floating add to cart bar, native shopping cart popup, quick view, and many more. Along with it, you will get the range of cool extensions and add-ons.
6. Porto
The second most popular eCommerce WordPress theme on ThemeForest is Porto. The best part about Porto is that it comprises 20 design variations and you can select the one for your eCommerce website.
You won't be confused while selecting the theme as all the themes are segregated according to the niches. For example: if you have a clothing store, bicycle, shoe store, makeup, or any other store, Porto has covered it all.
Keeping aside the design feature, there are some additional features to make your store look well optimized and attractive. With this, you will have fine control over creating the design for your WordPress website. You can customize the headers, set up mega menus, customize the product pages, select from a range of layouts. Translate with WPML, use shortcodes to the pages, and more.
7. Shopkeeper
A shopkeeper is the favorites of all as it will update your eCommerce website according to the modern and today's trend. Their major objective is to optimize the website well to provide a superb shopping experience to the consumers.
The crucial information about Shopkeeper is that it is firstly an eCommerce theme. It is not the general one that only comprises the eCommerce capability. With Shopkeeper, you can maximize sales and conversions.
Your developing time will be cut down with the ore built page layouts. While creating the theme, we have to keep our proper emphasis on building up the product pages. With Shopkeeper, you will get the pre-built page layouts that will not only help in designing the home page but also sub-pages and product pages.
While listing down the features of Shopkeeper, you will get zooming and lightbox products, get YouTube video support for the product pages, light and dark mode for product pages, translation ready WPML, custom header styles, drag and drop page builder, and more. With shopkeeper, you will also get the already downloaded Revolution Slider that is absolutely free.
8. Herringbone
Herringbone is the next eCommerce theme option that comprises CSSIgniter to deliver user friendly and impressive designing for the fashion store with the elegant, modern, and clean touch.
The layout of your WordPress website will be classic along with the sidebar where the main product will be in the center and presets will be corner. The details of the product will be flexible.
You will get multiple color options to make your website look appealing and code of theme to optimize it well. It also supports the page building plug-in. Also, you can focus on inbound marketing strategy with this. Your product images will be nicely organized and proper focus should be given to the individual product page.
9. Leto
Leto is another eCommerce theme that is considered to get going quickly. The designs available are modern and simple and will do their job perfectly. When it comes to customization, you can customize the headers and header media, build the home page by using some widgets and adjust the options with a theme options panel. This is the perfect theme for the purpose of normal blogging. This also works well on the mobile and this is a must in today's world.
Closing Thoughts
These are some of the top eCommerce themes that will serve best to your WordPress website. If you are a newbie and don't know how to customize and select the right themes for your website then it will be best to hire WordPress developers as they will handle the entire burden. And you will get the well-optimized eCommerce website.